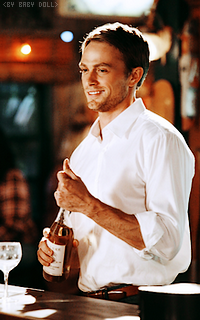 ≡ date d'inscription : 17/10/2016
≡ messages : 70
≡ pseudo/name : Pondy*/Pauline
≡ the face : WilsonBethel
≡ disclaimer : poupée
---
≡ age : 34
≡ studies/job : Soldat dans la XVIII Airborne Corps
≡ civil statute : Célibataire


Sujet: AskBash Dim 4 Déc - 21:09

---




Bash Berry.




It's an old story, really: seduced and corrupted, in the end, by an obsessive love for the text.

Question
Réponse.

Question
Réponse.





_________________




« Le travail de militaire, ça anéanti notre humanité... juste ce qu'il faut pour pouvoir prendre une vie."




Sujet: Re: AskBash Mer 7 Déc - 12:55

---

Qu'est-ce qui t'empêche le plus de dormir la nuit ? tes souvenirs de guerre ou le fait d'avoir brisé ta famille ?